---
Robin de Raaff | Aeons | 2020/2021 | 17'
Trio percussion, piano & cello
---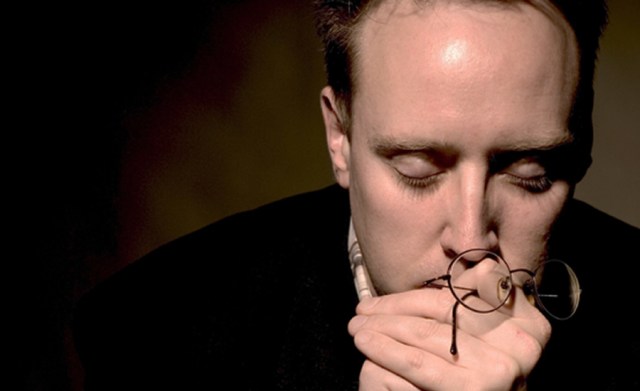 ---
Link for the score | Composer's website
---
"When I was asked by Trio Basilova | Fridman | Napolov to compose a new work for their renowned Dutch Golden Collection project, I knew straight away which painting to use. The Dutch painter in focus was Vincent van Gogh due to the 130th anniversary of his death year. The painting I thought of was Les Chaumes de Cordeville/Cottages of Cordeville since this painting is of great symbolic importance in Frank Herbert's Dune Saga, from the 6th book onwards where it is used as a hold on humanity and symbolizes its old/primitive origins.
As a young teenager I was obsessed with the irreversible perspective on the future and the futility of the most beautiful thing humanity has created, Art. For me personally it was the thought of the Saint Matthew Passion being erased as our universe stops expanding, reverses, and collapses again in to a new big bang, and again and again.
In my composition Aeons we follow Van Gogh's Cottages of Cordeville from its very creation and its travel in time thereafter. The two C's in the title create an opening gesture in the piano that, the highest C and the lowest C on the keyboard performed quickly after another. This formidable space creates a literal frame in which the painting comes to life, but in this initial emptiness it is a window to eternity as well.
As this gesture repeats it subdivides the surface in to smaller and smaller compositional planes. In these planes the cello and percussion stand out more and more until what they painted starts pushing the borders the borders and dimensions of the canvas. Van Gogh painted this canvas three weeks before his death. This last period of his work is incredibly fascinating because of the urge he had to push the boundaries of conventional form by using thick paint structures that create depth, and by reshaping, distorting, and destroying shapes, as he wants to tear down the limitations of the canvas.
With this creation at the start of my composition Aeons begins the journey of this painting in time. The work climaxes at a moment where an enormous mirror is erected to bounce back the image as a pure reflection of only light, a copy, an echo, exactly where the Glockenspiel treads beyond the piano's and cello's registrar limits."
- Robin de Raaff
Amsterdam, 24 October 2021
---