---
Samuel Penderbayne | Shameless | 2018 | 4'
Duo percussion & piano with voices
---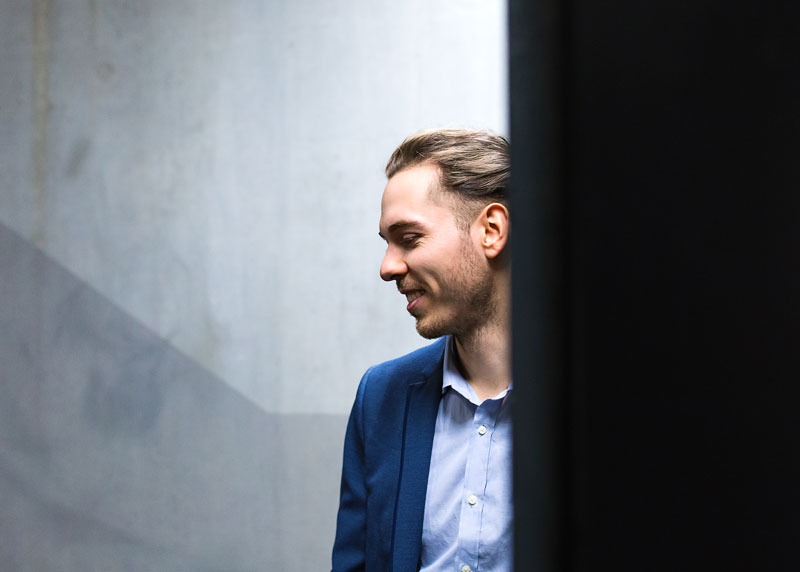 ---
Link for the score | Composer's website
Link's for the audio Spotify, Deezer, Google Play Music, iTunes, YouTube
Buy CD The Collectors TRPTK label, Bandcamp, Discogs
---
Shameless is a short, dense and theatrical work written for Konstantyn Napolov & Eke Simons as part of The Dutch Golden Collection. The primary stimulus for the work was to find the point where physical instrumental virtuosity combines effectively with theatric performance.
On one hand, I wanted to write fast-paced, challenging music for the two great musicians, that would push their physical limits and force them to jump theatrically to the extreme registers of their instruments. On the other hand, I wanted to involve their outgoing personalities through vocalisations, shouts and physical movements that enhance the physicality of the music - through shaking fists, pointing and yelling and creating a pre-linguistic dialog of vocal sounds.
Compositionally, the work is structured around processes such as systematic transposition, incremental motivic development and deconstruction of primary and secondary voices. Aesthetically, the main aim was one of a sport-like, extroverted play with the audience. This can be seen in the three main sections: the first is a sort of cat-and-mouse between the percussion and piano, sometimes together, sometimes separate; the second is a loud and 'shameless' cacophony of yelling, piano clusters and opera gongs; the final part is a relatively soft and withdrawn meditation that should give the work a surprisingly calm finish.
---