---
Yannis Kyriakides | Once There Was | 2018 | 28'
Duo percussion & piano with electronics
---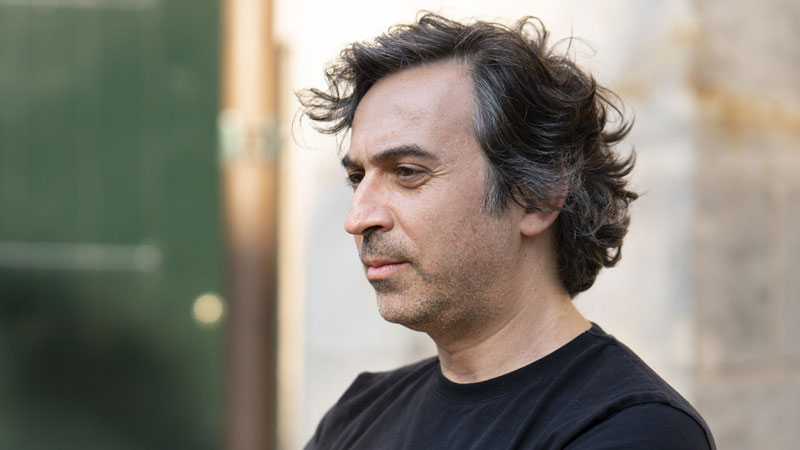 ---
Link for the score | Composer's website
Links for the audio: Spotify, Deezer, Google Play Music, iTunes, YouTube
Buy CD The Collectors: TRPTK label, Bandcamp, Discogs
---
"Once There Was" is a suite of pieces for piano, percussion and audio-visual media, based on traditional nursery rhymes. Many of these rhymes have dark and historically significant themes, yet they are used to foster emotion and cultivate language in toddlers. In some cases, rhymes were censored or changed to mask the political messages that lie within. The relevance of these meanings have to a large extent now been lost, either because the significance of political events have faded, or that social conflicts have been reconciled. In the collection "Once There Was", the nursery rhymes are reflected either in text, which is projected or encoded in the music, or the tunes which are embedded within the fabric of the music.
"On a wall, in a beck", takes as its theme the lyric of "Humpty Dumpty", and its supposed depiction of a siege engine during the English Civil War in the mid-17th century.
"Here comes a candle", samples the last lines of "Oranges and Lemons", a seemingly innocent rhyme which follows a condemned man through London to his execution.
"A garden full of snow", references the lyric of "A man of words and not of deeds", a burlesque song supposedly heard at the Battle of Culloden, 1746, the final confrontation of the Jacobite uprising and part of the religious civil wars in Britain. Many generals were reciprocated but executed dark orders.
"Until The Sun", takes a line from "Twinkle, twinkle little star", as a basis for a sonic exploration of the cymbal.
"XYZ and ampersand", encodes into music one of the earliest ABC rhymes.
"All the birds in the air", references a rhyme which has been used as a murder archetype in many folk cultures round the world, "Who Killed Cock Robin?". There are both mythological and possible political connotations to this medieval rhyme, and in Germany, several similar rhymes depict birds as mourners.
"Black Wool", which references "Baa baa black sheep", a controversial rhyme, which in the late 20th century saw it banned by various school councils for possible racist overtones, has now been proved to refer to medieval export taxes on wool, rather than what was thought to be the slave trade.
---